Book one of our magical Christmas experiences to bring festive cheer to all the family
Timmermans Christmas Circus
We are delighted to welcome back Rusty Russell and his talented team to host the fabulous Timmermans circus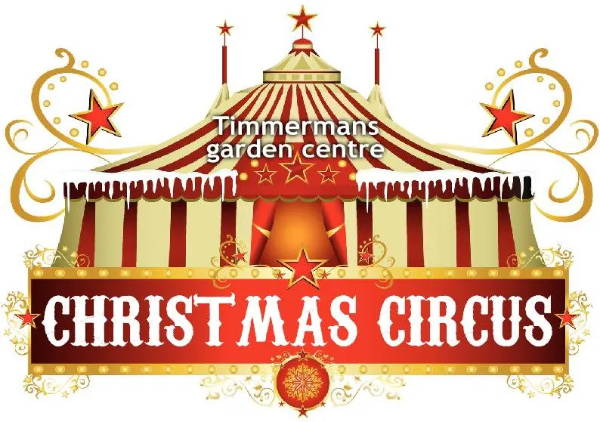 Online booking available soon
Pop back for full info and online ticket booking - coming very soon !
Breakfast with Santa
We are pleased to announce you can now book for this year's Breakfast with Santa.
Arriving at 8.30am you will be served a delicious freshly cooked breakfast to enjoy.
After breakfast Santa and his helpers join us to say hello, before returning to his grotto where the children can meet the big man himself and receive a special gift.
£15 for Children & £10 for Adults
Including a cooked breakfast and entry to see Santa & receive a gift.
Our child's breakfast consists of a pork sausage, bacon, scrambled egg, baked beans, half a slice of white toast and a drink.
(Vegetarian option available)
Our adult's breakfast consists of pork sausage, bacon, grilled tomato, mushrooms, baked beans, egg of your choice, toast and either a filter coffee or breakfast tea.
(Vegetarian option available)
Payment is due at time of booking, when we'll also take any adults egg preference too.
Breakfast with Santa will be held on the
4th, 5th, 11th, 12th, 18th, 19th, 20th, 21st, 22nd and the 23rd of December at 8.30am.
Please either pop in or call the
breakfast with Santa Hotline on 0115 9665116
and speak to either Megan or Eve - our amazing Christmas elves, who are here to make you booking as smooth as possible.
(Though please be patient as we only have 3 lines coming into the garden centre and our elves get very busy)
Unfortunately we are unable to offer refunds after Monday 8th November
Santa's enchanted forest Christmas Grotto
Take a walk through our magical enchanted grotto and visit Santa in his woodland home.
We're very happy to announce that Santa has once again agreed to visit us at Timmermans so he can meet all the wonderful local children
This years event will be held in our outdoor covered area, with staggered queuing to minimise waiting times.
Full details coming soon